The $40 million, indoor-outdoor facility has the capacity for 2,800 indoors and 7,000 outdoors. It hosts up to 180 events a year and draws 350,000 to 400,000 people annually. The concert venue is built on top of the two-story, elevated garage, raising the entire 35-acre Ovation site to the same level as the levee and allowing for unobstructed views of Downtown and the Ohio River.
Our crew wired and installed all interior & exterior lighting and electric. There is LED lighting for the garage and 50-amp plugs for buses. We installed circuits to the sprinkler pit for the sump pump, GFI circuits for fire pits, music venue, future hotel & offices. We also provided power to all elevators, stage doors, sump pump in meter pit, a cable tray that houses "house sound wire" and the "bands sound wire", kitchen equipment & appliances, fire alarm systems and more.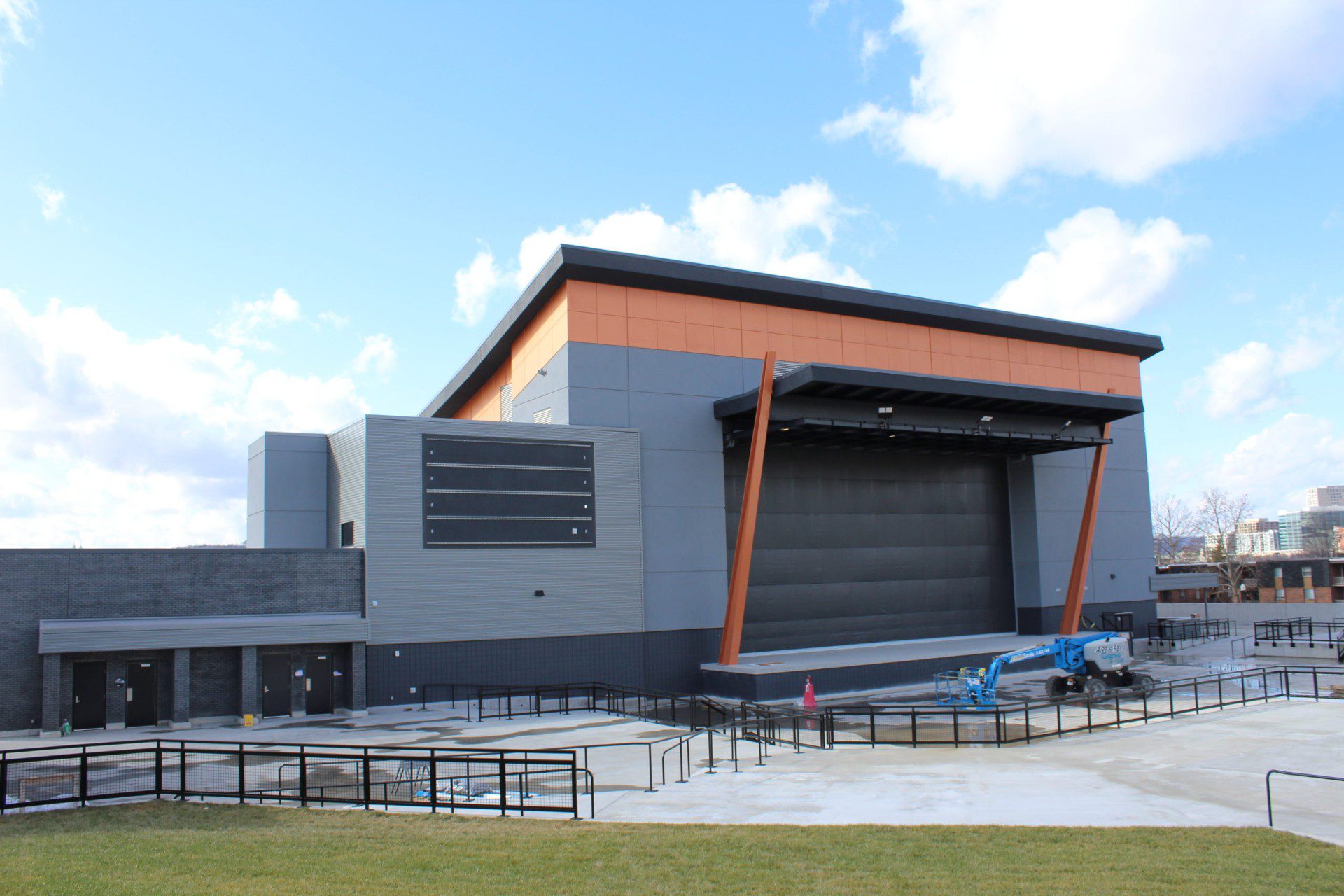 Once fully completed the multi phase project – which is about a quarter of the size of the 120-acre Banks development – is expected to include a mix of apartments and condos, restaurants, entertainment venues and a hotel. In addition, the development, which could cost up to $1 billion to complete, will include parks, public plazas, recreational amenities, trails and riverfront improvements.