We recently completed Turfway Park Racing and Gaming, a very exciting new project for Churchill Downs in Florence, KY. Turfway Park opened in Florence in 1959 as Latonia Racecourse. This brand new 151,208 square foot facility includes a gaming room, with 800 of the best games, an event center, which hosts many live events, two restaurants, with commercial kitchens, and back of house support services.
On this project we installed two 2000kW generators, each with a 1000-gallon fuel tank. The incoming service was medium voltage 15kV at 600 Amps, which feeds into the 6000 Amp 277/480 volt switch gear. We installed over 50,000 feet of Cordeck under slab raceway system. Attached to the under-slab raceway we installed over 10,000 floor boxes, each of which contained a receptacle for powering the gaming machines.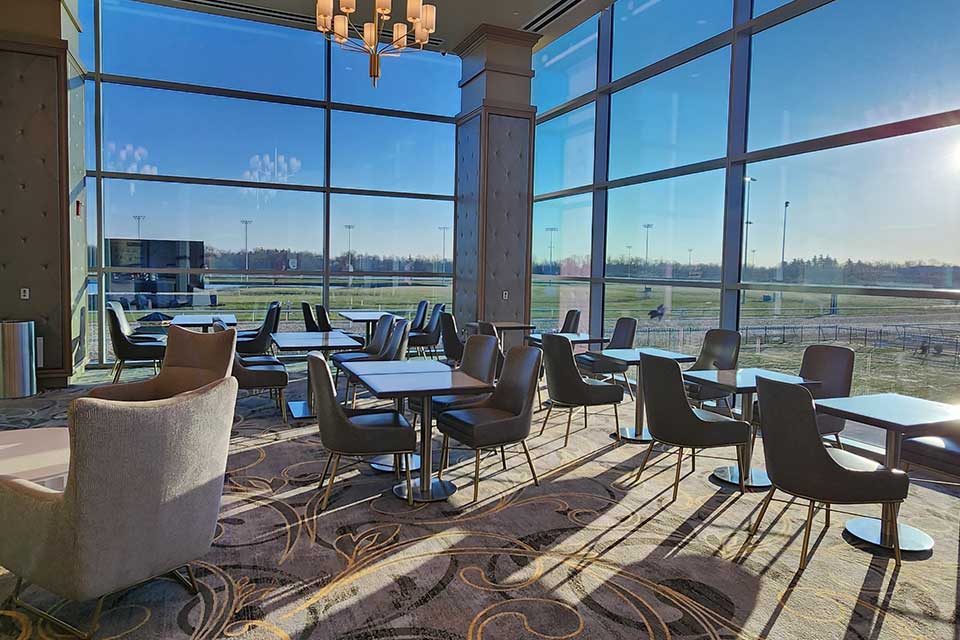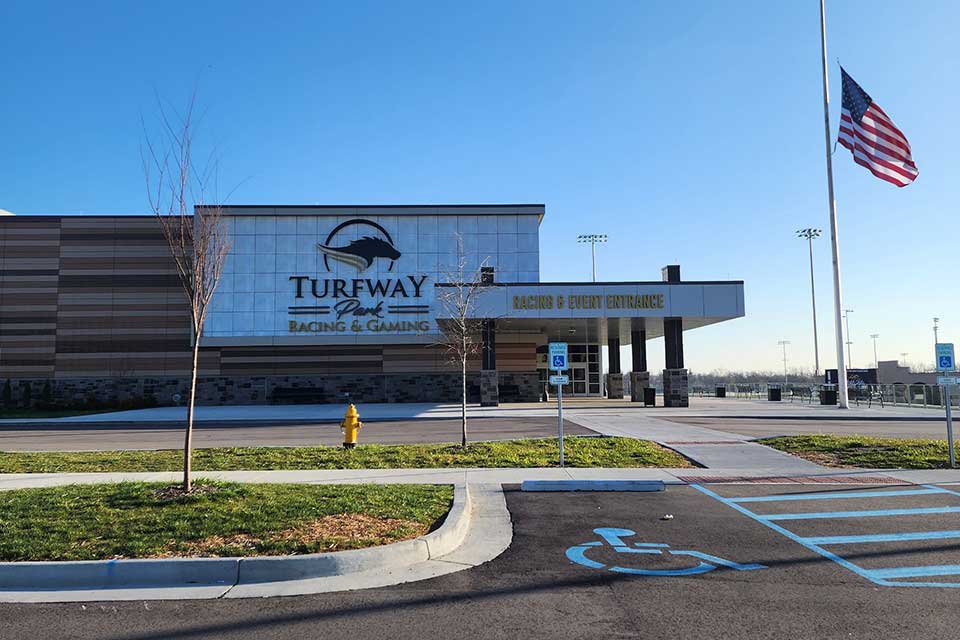 A unique part of this project was the Musco Lighting that surrounded the horse track. We installed a total of forty-three pole lights, each one standing at up to 120 feet tall. To set these pole lights, we installed 10,000-pound precast pole bases, which in some cases were buried 27 feet deep. Atop these poles we installed 422 light fixtures, all of which were pre-engineered to exact specifications to ensure even lighting across the horse track.
The lights are controlled by a sophisticated Lutron Quantum lighting system. This gives the ability of wireless controlling each light fixture, ensuring maximum performance across the racetrack. The Lutron system also includes wireless occupancy sensor inside the building, allowing for lighting to be dynamically controlled.